---
Beister 14,6m
(ID no. E3151)
---
€ 45.000,-
(EUR-Price in other currencies) EUR 45.000,-
---
ATS 619.214,-
AUD 68.829,-
BEF 1.815.296,-
CAD 68.735,-
CHF 52.960,-
DEM 88.012,-
DKK 334.990,-
ESP 7.487.370,-
FIM 267.558,-
FRF 295.181,-
GBP 39.653,-
HRK 334.756,-
ITL 87.132.150,-
LUF 1.815.296,-
NLG 99.167,-
NOK 433.576,-
PLN 187.725,-
PTE 9.021.690,-
RUB 3.119.536,-
SEK 442.667,-
USD 55.148,-

---
Current market price from [..]
EU taxed, VAT can't be stated separately, VAT paid, VAT included
Contact to supplier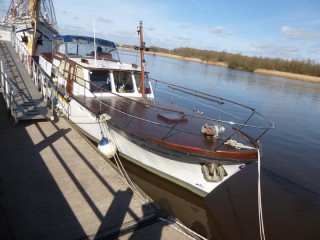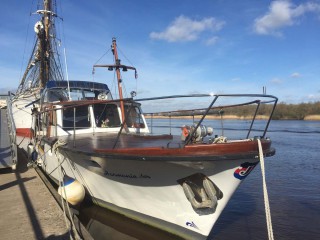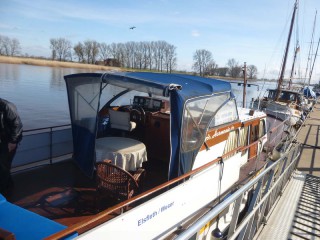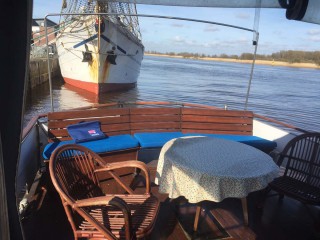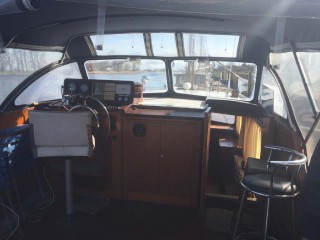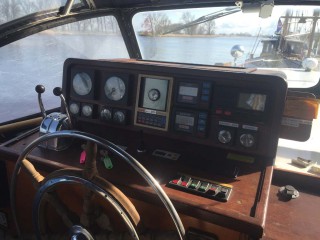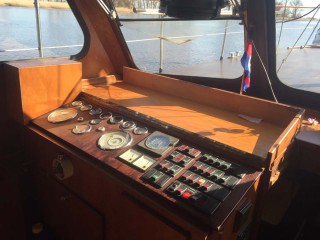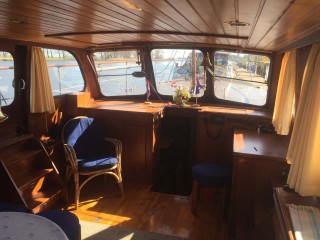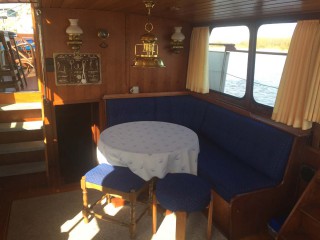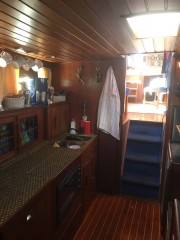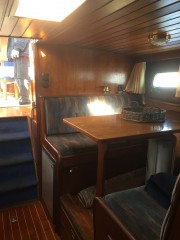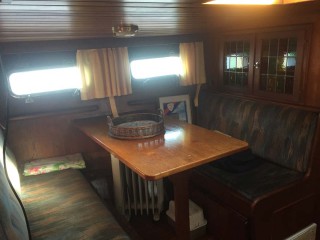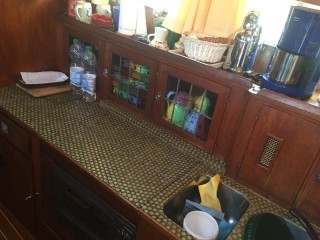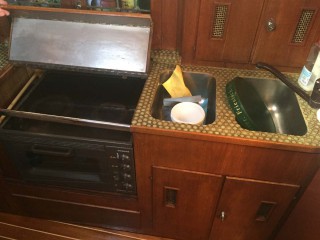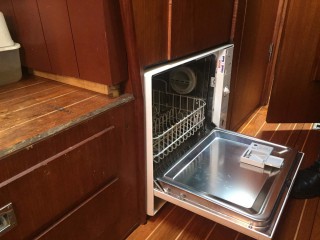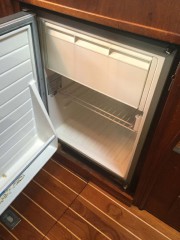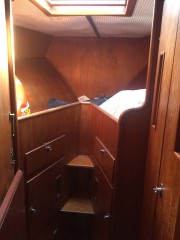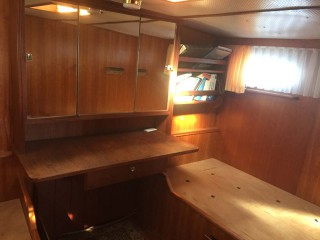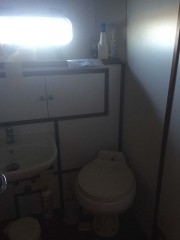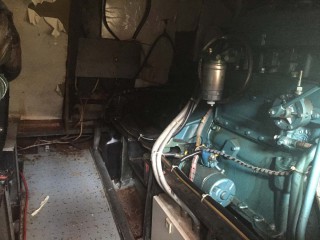 Boatyard
Beister Werft (DE)
Category
Power
Status
Second-hand yacht / average
Year built
1966 (Launching 1966)
Length
14,60 m
Location
Europa Deutschland Nord-Deutschland
Beam
3,65 m
Draught
1,4
Free-board
1,83
Material
Hull: Steel
Assembly: Steel
Engine type
DAF Turbo
Number of engines
2
Fuel type
Diesel
HP / kW
165 / 121
Steering
Single throw switch
Operating hours
2500
Fresh water tank
2000
Fuel
2000
Cabins
3
Bunks
6
Number of extra bunks
2
Head room/wet lockers
1 Marine WC + Wash basin
Ship's steering
Steering wheel
---
Fixtures & Cabin Layout
Second helm station, Aft cabin, Bow cabin, Interior navigation station, Salon, Teak on walkway, Teak bow, Teak in cabin
Pantry
Oven, Double sink, Dish-washer, Refrigerator, Ceramic hob, Microwave with grill
Technology
220V socket, Anchor, Battery charger, Electric bilge pump, Mechanical bilge pump, Electric Bow windlass, Generator, Shore power 230V
Navigation
Autopilot, Echo sounder, Compass, Sumlog
Safety
Pushpit, Fire extinguisher, Cap rail, Life jacket, Guard rails, Signal horn, Searchlight
Awnings & covers
Cockpit awning, Windshield wipers
Accessories
Anchor chain, Bow thruster, CD player, Cockpit table, Deck hatch, Pressure washer, Fender, Mooring line, Heating, Radio, Septic tank, Water heater, other extras
Description
The Beister 14,6 is an elegant classic motor yacht with good sailing attributes and also made for rough sea. During time she reached a high age thats why she can be found by a new owner for a very attractive price.
The deck was overhauled within the last year and the vessel is well maintained.
---
Additional contact details
Seller
Weise Yacht Sale
Contact
Herr Ralf Weise
Phone
+49.(0)421 460 457 32
Fax
+49.(0)421 460 457 39
Mobile
+49.(0)179 / 66 34 531
Internet
http://www.weise-yacht-sale.de
All details mentioned are on obligatory basis. Errors excepted. Alterations are subject to change.
BoatNet accepts no responsibility for false or erroneous information!
---
© BoatNet 1996-2018 - https://www.BoatNet.de