---
Rapier 400
(ID no. 13629)
---
€ 226.000,-
(EUR-Price in other currencies) EUR 226.000,-
---
ATS 3.109.828,-
AUD 353.801,-
BEF 9.116.817,-
CAD 356.763,-
CHF 264.223,-
DEM 442.018,-
DKK 1.683.663,-
ESP 37.603.236,-
FIM 1.343.735,-
FRF 1.482.463,-
GBP 200.706,-
HRK 1.681.197,-
ITL 437.597.020,-
LUF 9.116.817,-
NLG 498.038,-
NOK 2.165.201,-
PLN 948.762,-
PTE 45.308.932,-
RUB 15.803.126,-
SEK 2.297.354,-
USD 278.184,-

---
Current market price from [..]
EU taxed, VAT can't be stated separately, VAT paid, VAT included
Contact to supplier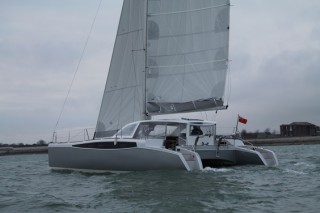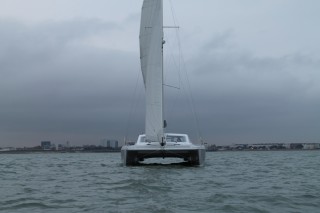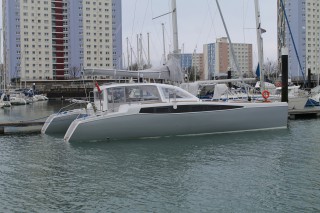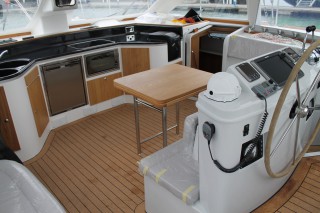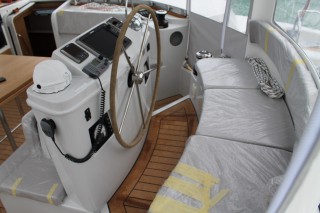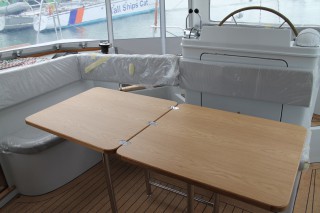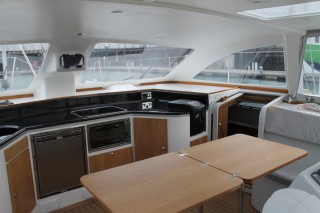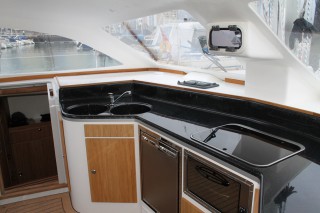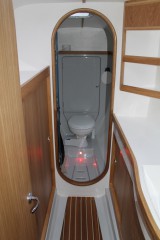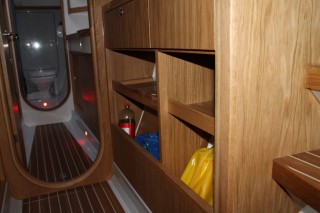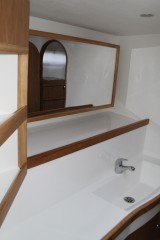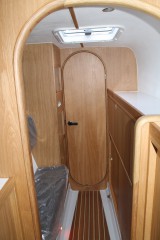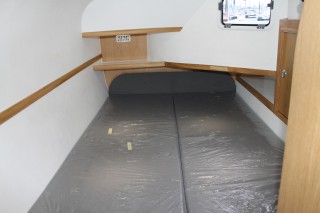 Boatyard
Broadblue Catamarans (UK)
Category
Multi-hull boats
Status
Second-hand yacht / mint-condition
Year built
2012 (Launching 2012)
Length
11,99 m
Location
Europa England
Beam
6,70 m
Draught
1,10
Free-board
1,90
Weight
5010 kg
Material
Hull: GRP
Assembly: GRP
Rig
Sloop
Engine type
Yanmar
Number of engines
2
Fuel type
Diesel
HP / kW
20 / 15
Steering
Single throw switch
Cabins
3
Bunks
6
Head room/wet lockers
2 Electric WC + Wash basin + Shower
Ship's steering
Steering wheel
---
Fixtures & Cabin Layout
Aft cabin, Owner's cabin, Guest cabin, Salon, Teak cockpit, Teak in cabin
Pantry
Oven, Freezer, Refrigerator, Gas hob, Sink unit

Ice- Maker
Technology
Electric bilge pump, Inverter, Solar battery charger

240V- System
LED- Lights
Shore power
Start batteries
House batteries
Navigation
Autopilot, Echo sounder, Radar, VHF radio, Wind instruments

12'' Plotter
AIS

(Brand: Raymarine)
Safety
Gas alarm, navigation lights, Radar Reflector

Danbouy
Sails
Main sail, Self-tacking foresail, Winches

Code 0
Awnings & covers
Main sail cloth, Foresail cloth

permanent hood
Accessories
Water maker, Swimming ladder, Tender, Cockpit table, Deck shower hot/cold, Pressure washer, Fender, Mooring line, Anti-fouling, Water heater, Washing machine, other extras

Wipers for front windows
12V fan in each cabin
Dinghy Cover
Description
The Rapier 400 Catamaran is a pleasure to sail and designed to provide the highest standard in comfort and safety. Twice class winner in the UK Round The Isle of Wight Race, this catamaran is an excellent combination of performance and usable space.
---
Additional contact details
Seller
Weise Yacht Sale
Contact
Herr Ralf Weise
Phone
+49.(0)421 460 457 32
Fax
+49.(0)421 460 457 39
Mobile
+49.(0)179 / 66 34 531
Internet
http://www.weise-yacht-sale.de
All details mentioned are on obligatory basis. Errors excepted. Alterations are subject to change.
BoatNet accepts no responsibility for false or erroneous information!
---
© BoatNet 1996-2018 - https://www.BoatNet.de