---
Motor-Catalac
(ID no. C3198)
---
€ 29.000,-
(EUR-Price in other currencies) EUR 29.000,-
---
ATS 399.049,-
AUD 46.238,-
BEF 1.169.857,-
CAD 45.989,-
CHF 33.871,-
DEM 56.719,-
DKK 216.025,-
ESP 4.825.194,-
FIM 172.426,-
FRF 190.228,-
GBP 25.227,-
HRK 216.018,-
ITL 56.151.830,-
LUF 1.169.857,-
NLG 63.908,-
NOK 275.935,-
PLN 122.361,-
PTE 5.813.978,-
RUB 2.037.425,-
SEK 293.080,-
USD 35.737,-

---
Current market price from [..]
EU taxed, VAT paid, VAT included
Contact to supplier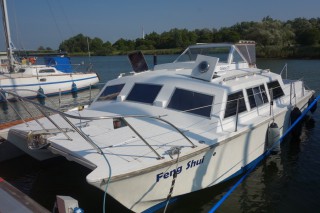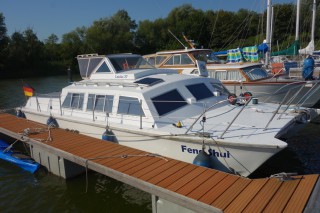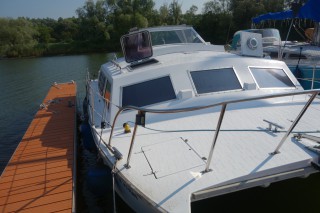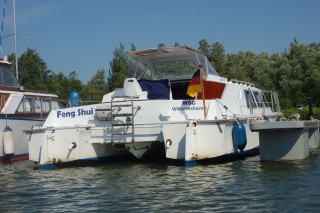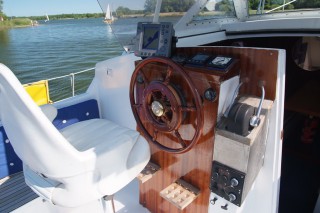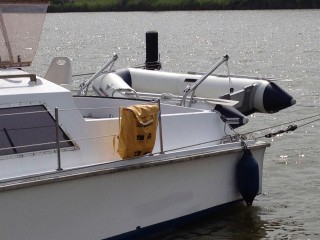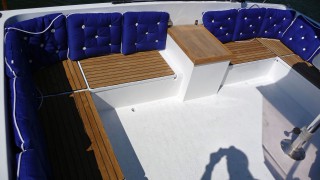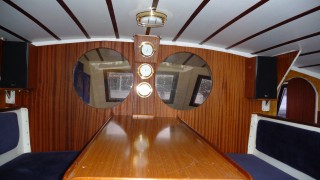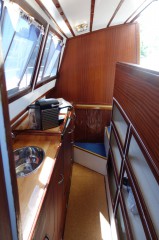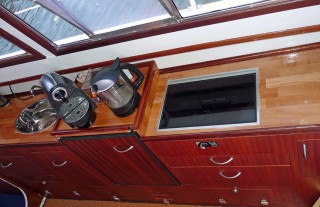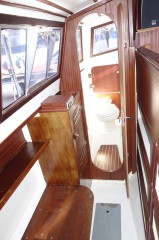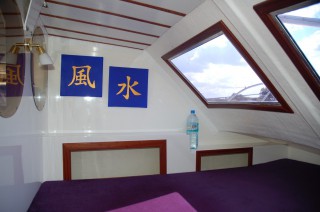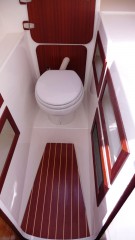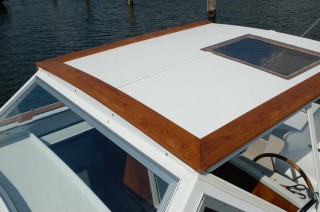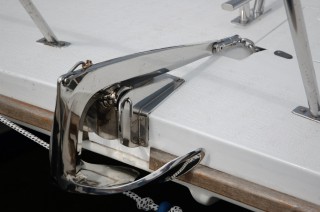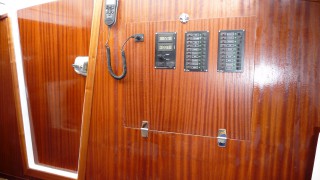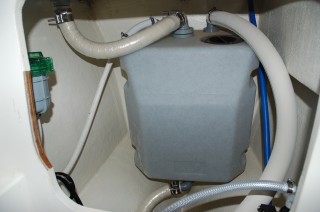 Boatyard
Tom Lack Catamarans (GB)
Category
Multi-hull boats
Status
Second-hand yacht / very good / 3 previous owners
Year built
1982
Length
8,20 m
Location
Europa Deutschland Hooksiel
Beam
4,11 m
Draught
0,7
Free-board
1,80
Weight
3000 kg
Material
Hull: GRP
Assembly: GRP
Rig
Engine type
Yanmar 1GM10
Number of engines
2
Fuel type
Diesel
HP / kW
9 / 6
Steering
Single throw switch
Fresh water tank
80
Fuel
160
Cabins
2
Bunks
5
Head room/wet lockers
1 Electric WC + Wash basin
Ship's steering
Steering wheel
Trailer
Hafentrailer
---
Fixtures & Cabin Layout
Bow cabin, Owner's cabin, Wheel house, Salon
Pantry
Refrigerator, Compressor, Electric hob, Sink unit

Zweiplatten Induktionsherd, Wallas Kocher nicht in Funktion und in Reserve.
Technology
220V socket, Anchor, Anchor locker, Battery charger
Navigation
Autopilot, Echo sounder, GPS, Plotter, VHF radio, Wind instruments
Safety
Pushpit, Fire extinguisher, Guard rails, Signal horn, Searchlight
Sails
Originally as sloop rigged sailing catamaran she is now a pure motor catamaran.
Awnings & covers
Windshield wipers
Accessories
Anchor chain, Fender, Mooring line, Radio, Trailer

Hafentrailer
Description
Complete refit 2008-2012.
pdf-documentation (in Gereman) about that could be send by request.
---
Additional contact details
Seller
Weise Yacht Sale
Contact
Herr Ralf Weise
Phone
+49.(0)421 460 457 32
Fax
+49.(0)421 460 457 39
Mobile
+49.(0)179 / 66 34 531
Internet
http://www.weise-yacht-sale.de
All details mentioned are on obligatory basis. Errors excepted. Alterations are subject to change.
BoatNet accepts no responsibility for false or erroneous information!
---
© BoatNet 1996-2018 - https://www.BoatNet.de