---
Emka et 36
(Sale pending)
(ID no. E3915)
---
€ 19.800,-
(EUR-Price in other currencies) EUR 19.800,-
---
ATS 272.454,-
AUD 30.285,-
BEF 798.730,-
CAD 30.244,-
CHF 23.302,-
DEM 38.725,-
DKK 147.395,-
ESP 3.294.443,-
FIM 117.725,-
FRF 129.879,-
GBP 17.447,-
HRK 147.293,-
ITL 38.338.146,-
LUF 798.730,-
NLG 43.633,-
NOK 190.773,-
PLN 82.599,-
PTE 3.969.544,-
RUB 1.372.596,-
SEK 194.773,-
USD 24.265,-

---
Current market price from [..]
EU taxed, VAT can't be stated separately, VAT paid, VAT included
Contact to supplier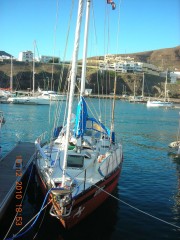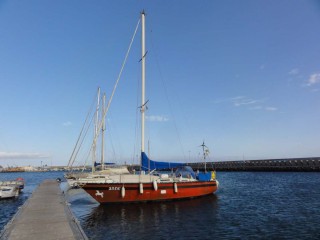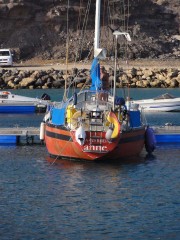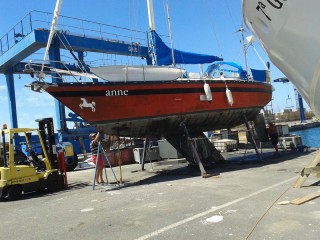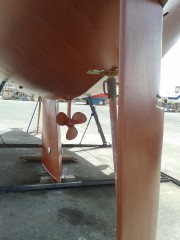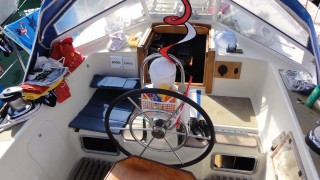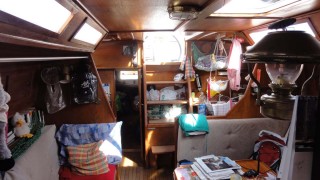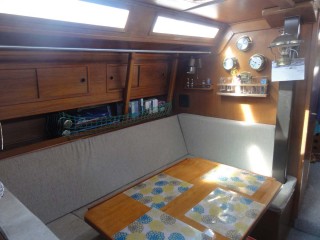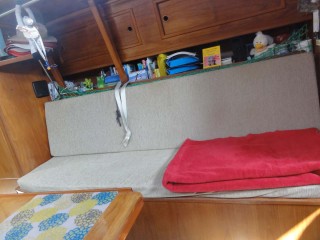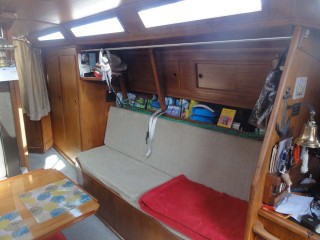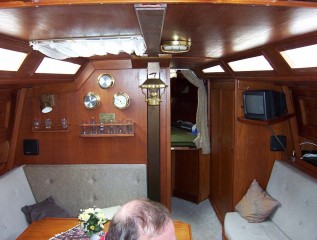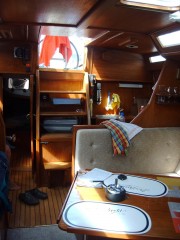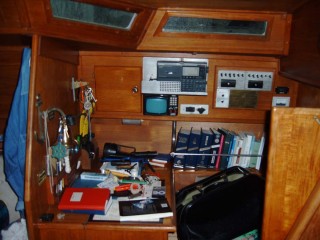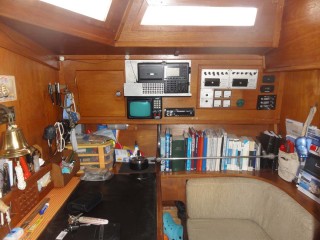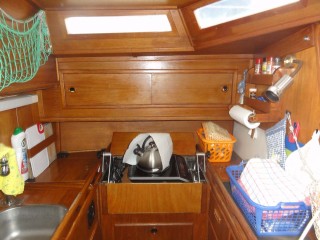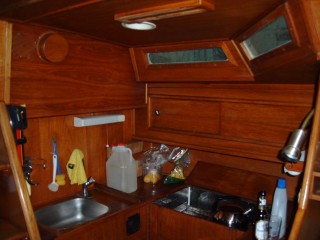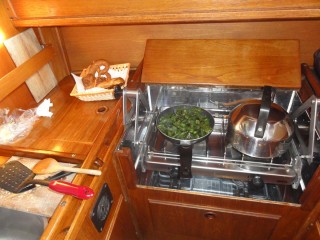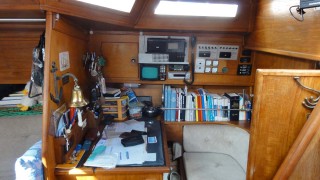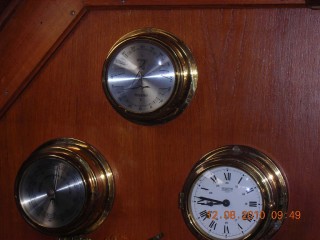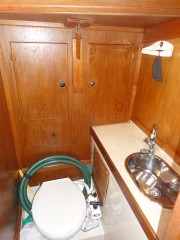 Boatyard
Emka (DE)
Category
Sail
Status
Second-hand yacht / average
Year built
1982 (Launching 1982)
Length
10,80 m
Location
Europa Spanien Lanzarote
Beam
3,40 m
Draught
1,8
Weight
6800 kg
Material
Hull: GRP
Assembly: GRP
Rig
Slup
Sail surface
62 qm
Engine type
Bukh
Number of engines
1
Fuel type
Diesel
HP / kW
36 / 26
Steering
Single throw switch
Fresh water tank
200
Fuel
120
Cabins
3
Bunks
7
Number of extra bunks
2
Head room/wet lockers
1 Marine WC + Wash basin
Ship's steering
Steering wheel
---
Fixtures & Cabin Layout
Aft cabin, Bow cabin, Salon
Pantry
Gas hob

cooling drawer
Technology
220V socket, Anchor, Battery, Battery charger, Electric bilge pump, Mechanical bilge pump, Bow Windlass, Inverter, Shore power 230V

wind generator
Navigation
Autopilot, Echo sounder, GPS, Compass, VHF radio

Wind-Selbststeueranlage
Safety
Pushpit, EPIRB, Fire extinguisher, navigation lights, Radar Reflector, Life jacket, Guard rails, Signal horn
Sails
Genoa, Main sail, Furling-jib system, Storm head sail, Head Sail, Winches

flexible cutter stay
second main and jib
standing rigging renewed in 2006
Awnings & covers
Main sail cloth, Spray hood, Foresail cloth
Accessories
Anchor chain, Swimming ladder, Swimming platform, Tender, CD player, Cockpit table, Pressure washer, Fender, Mooring line, Heating, Radio

Bananaboat 3.20m with sail and 2,3 hp outboard
Description
Emka 36 is a well proven cruiser with lots of space aboard. She is offered for an very attractive price because the owner detected last year some osmosis blisters which were repaired by a boatyard. Lanzarote is easy to reach by some low cost airlines.
---
Additional contact details
Seller
Weise Yacht Sale
Contact
Herr Ralf Weise
Phone
+49.(0)421 460 457 32
Fax
+49.(0)421 460 457 39
Mobile
+49.(0)179 / 66 34 531
Internet
http://www.weise-yacht-sale.de
All details mentioned are on obligatory basis. Errors excepted. Alterations are subject to change.
BoatNet accepts no responsibility for false or erroneous information!
---
© BoatNet 1996-2018 - https://www.BoatNet.de