NAUTOR SWAN 56R
Nautors Swan (FI), Segelyacht, Gebrauchtyacht, N.-Deutschland
€ 480.000,-
EUR 480.000,-

ATS 6.604.944,-
AUD 777.130,-
BEF 19.363.152,-
CAD 696.100,-
CHF 515.417,-
DEM 938.798,-
DKK 3.586.634,-
ESP 79.865.280,-
FIM 2.853.950,-
FRF 3.148.594,-
GBP 408.250,-
HRK 3.569.800,-
ITL 929.409.600,-
LUF 19.363.152,-
NLG 1.057.781,-
NOK 4.770.481,-
PLN 2.038.433,-
PTE 96.231.360,-
RUB 32.926.920,-
SEK 5.070.309,-
USD 532.468,-

Aktuelle Kurse vom 21.01.2020
EU versteuert, MwSt. bezahlt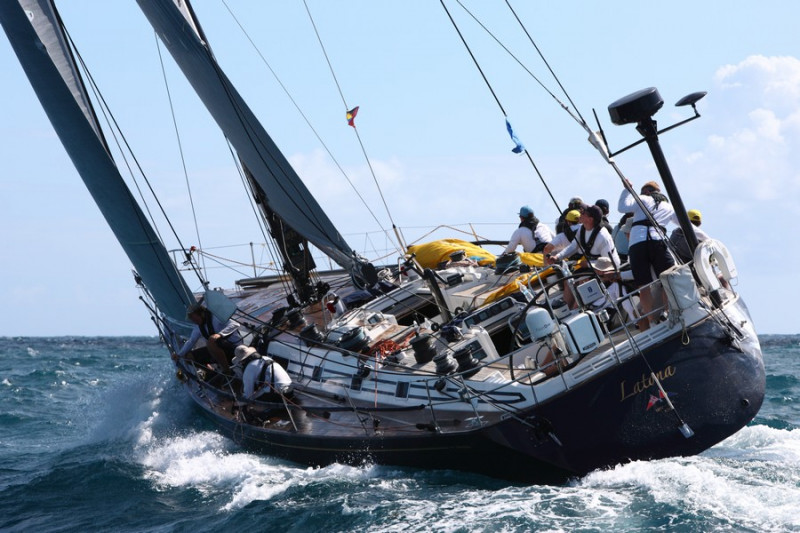 Baujahr: 2003
Erstwasserung: 0
Länge: 17,26 m
Breite: 4,47 m
Tiefgang: 3,47
Gewicht: 18856 kg
Material Rumpf: GFK
Material Aufbau: GFK
Rigg: Slup
Motortyp: Yanmar
Motoranzahl: 1
Kraftstoffart: Diesel
PS/kW: 110 / 81
Frischwasser: 852 l
Kraftstoff: 397 l
WC/Nasszelle: 0
Pantry
The countertops in the galley are White CORIAN.
Force Ten stove 4 burners and oven
Standard refrigeration upper Port and separate Freezer Extra
Galley Freezer 100/220v Dual sinks
with water purification units in galley and each head

Navigation
B&G HERCULES 2000 Race Pack with FUUXGATE compass and GYRO stabilized heading sensor. Ultra Sonic speed transducer, bronze speed and depth transducers (vertical MHU and cable supplied directly to OFFSHORE SPARS)
B&G FFD's: (2) at nav station, 3 in forward cockpit (port & starboard), in GRP pods ei-ther side of the companionway, (1) in aft cabin (port side aft next to berth), and (4) at entrance (2 each side)
B&G 360 degree analogue wind direction indicator in aft instrument pod
B&G display control button packs (3 20 x20's) with buttons each side near helm.
Navigation source switch
Radar position source switch
GPS antenna to radar
Position source Switch to VHP
(2) Pairs loud Speakers (1 pair in saloon headliner and 1 pair in aft cabin)
(1) Pair BOS6 131 loudspeakers flush-mounted in aft end of the cockpit seats facing the helmsman
Volume control for speaker in aft cabin and cockpit
B&G barometer sensor
SEA TEMP sensor
B&G Clinometers sensor
FURUNO 1833 NAVNET with 10.4' LCD radar/plotter at nav station with 4 KW (24")
Antenna on radar pole and FURUNO 1700C NAVNET 7" color LCD remote display SB helm front rail mount
NORTHSTAR 952XDW GPS with W/AS differential GPS/p) nav station,
FURUNO BBW WAAS GPS integral receiver/antenna on starboard lower pushpit rail
NAVTEC NAV6PKUS IS with NME display at nav station
B&G HERCULES Type 3 autopilot with display in port side coaming
K&M 2-position rotary switches for FLUXGATE & GYRO compasses
ICOM -502 VHP at nav station
Thrane & Thrane Sailor Fleet 33 inmarsat station new in 2017
Naviagtion PC and backup


Segel
North Mainsail, inshore - 3DL 860L/26000, April 04'
UK Main, Tape Drive, June 03' (full batten for cruising)
North Main, 3Di870, June 2011
Noth Main 3Di Offshore, May 2017
Windseeker, Maxilite 150, June 2011
North Med#1 Genoa 150%, 3Di Endurance June 2019
North Light#1 Genoa 150%, 3DL 860L/ 16800 April 04'
North Light Medium#1, 3DL, May 09'
North Heavy #1 Genoa 150%, 3DL, May 09'
North Heavy #1 Genoa 150%, 3DL 860L/ 26000, April 04'
North #2 140%, 3DL 860L/ 26000, April 04'
North #3 105%, 3DL
North #3 105% 3DLi 2017
UK #4, Tape Drive, June 03'
UK #5, June 03'
North Jib Top 150%, 3DL 600L/ 14700, April 04'
UK Blast Reacher 110%, Tape Drive, June 03'
North Code Zero, NLS 55S, April 04'
North 1A
UK 1A
North A2
Doyle A3 new 2019
North A3

North A4 new 2018
UK A5
Doyle A6 new 2017
UK, Symmetrical Frac Heavy Spin-4S, June 03'
UK, Spinnaker Staysail, June 03'
UK, Storm Jib, Dacron, June 03'
UK, Storm Try, Dacron, June 03'


SY LATONA

This is the only Swan 56 Custom ever build. There will never be another 56 like Latona. The owners brief to design, build and the fastest, strongest engineered 56 at Nautor Swan to race/cruising worldwide without consideration of cost to accomplish the brief. Under the famous Yacht designer German Frers, SP Systems and Swan she exceeded what the owner wanted. At a cost of nearly twice that of a standard 56, here is a work of art by a wide margin the most beautiful yacht.
Her hull, deck, internal structure was engineered by SP Systems to be the strongest lightest using composites, carbon where needed for more strength. Interior is totally custom cored to save weight and gorgeous with owners cabin aft with entrance. Her larger sail plan than standard along with major upgrades in 2010, new T design keel, new designed carbon rudder, new lighter stronger carbon spar to increase stability ma-jor increase in performance and rating. Any sailor would be thrilled to own her.


HISTORY Nautor Swan 56R 56-35


Nautor's Swan Agent Steve Barker has ordered a Custom Made Swan 56R built under his supervision for an American customer, modified and lighter than any other Swan 56. After enjoyable cruising and successful racing (including the Newport to Bermuda Race) SY FALCON spent two years on shore in boathouse before she was sold to a Norwegian owner who sailed her as SY MORE CHAOS in Northern Europe. In 2016, the current and third owner has purchased the Swan 56R, mainly for the 2017/2018 Atlantic Anniversary Regatta (AAR) on the occasion of the 150th anniversary of the Norddeutscher Regatta Verein. As SY LATONA she was mainly sailed in the Baltic Sea and as a highlight participated successfully in the AAR races from Gran Canaria to the Caribbs and from Bermuda to Hamburg. Currently, with some new sails LATONA pre-pares for the Rolex Fastnet Race which she has raced in already in 2017 where after this wonderful exemplar of Swan 56R will be "ready to go anywhere".

Please ask for the full specification!

Verkäufer: gewerblich
Arne Schmidt Yachts International e.K.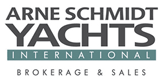 NAUTOR SWAN 56R - ID AS3733
Arne Schmidt Yachts International e.K.
Wateweg 41a
D 22559 Hamburg
Deutschland
Herr Arne Schmidt
Telefon: +49.(0)4038904360
Telefax: +49.(0)4038904316
Mobil: +49 (0) 171 / 6411900

http://www.as-yachts.com